Eye Massager, Hair Care Devices, Home Use Beauty Tools
Wireless Remote Control Electric Pulse Neck Massager Health Care
Earn 1995 points upon purchasing this product.
It suits for rheumatic arthritis, periarthritis of shoulder, lunbar muscle fegeneration, nerve pain, relieve pain, leg pain and so on. It breaks tradition, one massager, two usages. When you are doing neck massager, you can use meridian Physiotherapy Pastes at the same time.
1. Far-infrared heat, low-frequency electrical pulses, vibration massage, magnetic effect four in one.
2. Flexible wings design to fit any size neck.
3. Resynchronization therapy form a high-performance composite energy field;4 kinds automatic combination treatment modalities,
4. six kinds of manual therapy mode, you can choose according to different needs, for the crowd is more extensive;
5. six kinds of vibration massage; health magnet built more stars for the human body acupuncture point magnetic therapy,
6. Regulating yin and yang balance, improve microcirculation;Using remote control operation,
7. LED menu, backlit display, simple operation, clarity, more humane
8. Time setting 15 minutes auto-off.   
9. Can also be used for arm or leg relaxation
Wireless Remote Control Electric Pulse Neck Massager Health Care
1.The neck massage device is a hightech product which combined traditional Chinese medicine theory, contemporary electronic technology and long-term experienced clinical practice.
2.Two oval medical grade metal attaching veneers ensure large contact area and comprehensive massage effect.
3.Wireless remote control operation helps user to move and control freely.
4.Elastic rubber joint design makes it suitable for all neck sizes. It can fit neck comfortably and comprehensively as well as deep into the skin to massage at the same time.
5.Ergonomic streamlined circular design. Circular traction force of cervical massager applies slight balance force to cervical vertebra so as to maintain the health of cervical vertebra in daily use process unconsciously.
6.It adopts low frequency electrotherapy, magnetic therapy, infrared heating therapy, annulus traction and vibration massage to provide safe and high efficient health care physical therapy.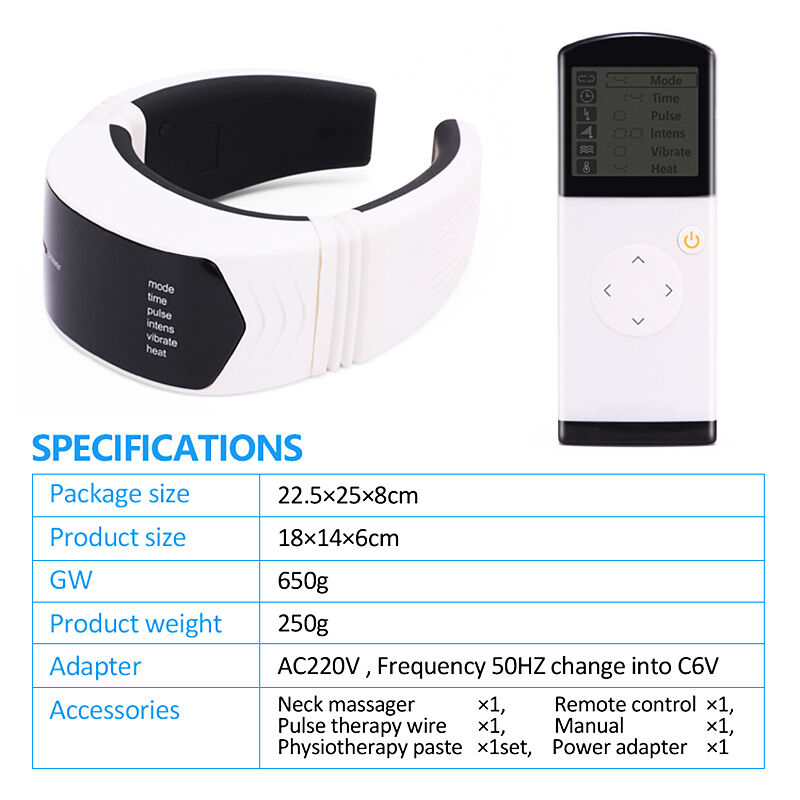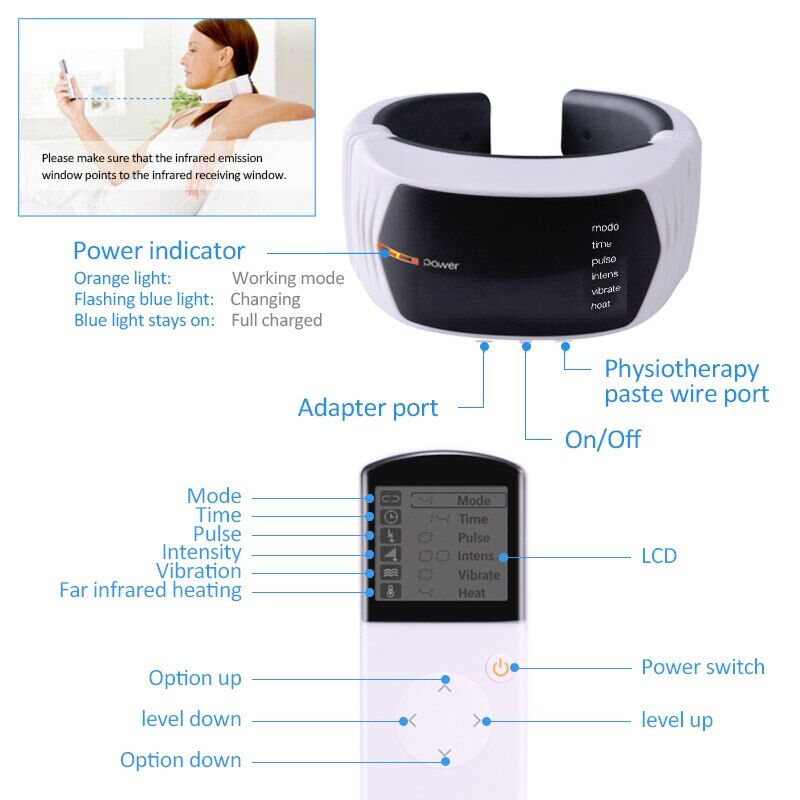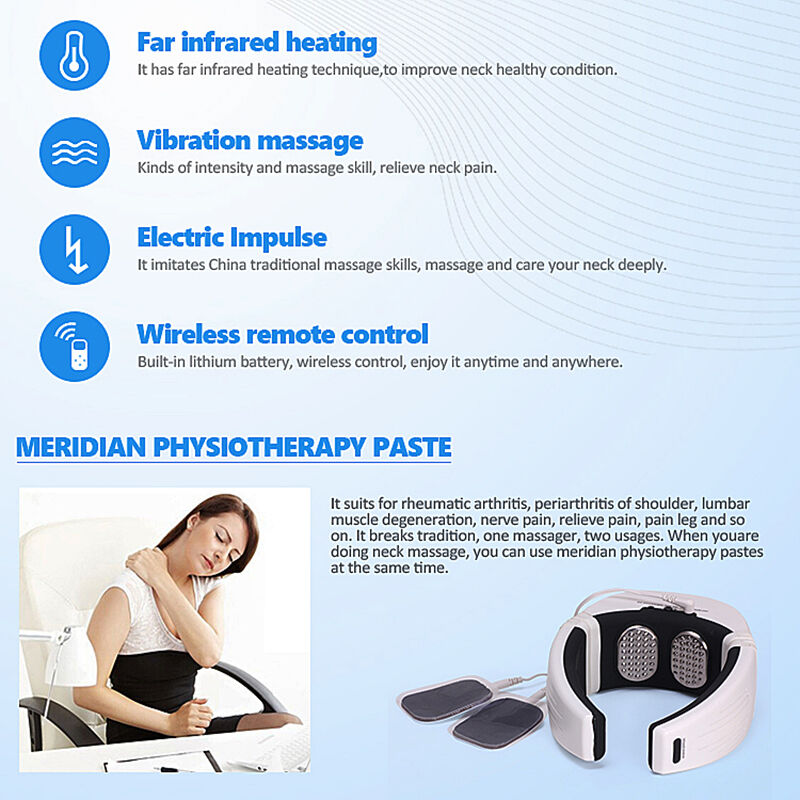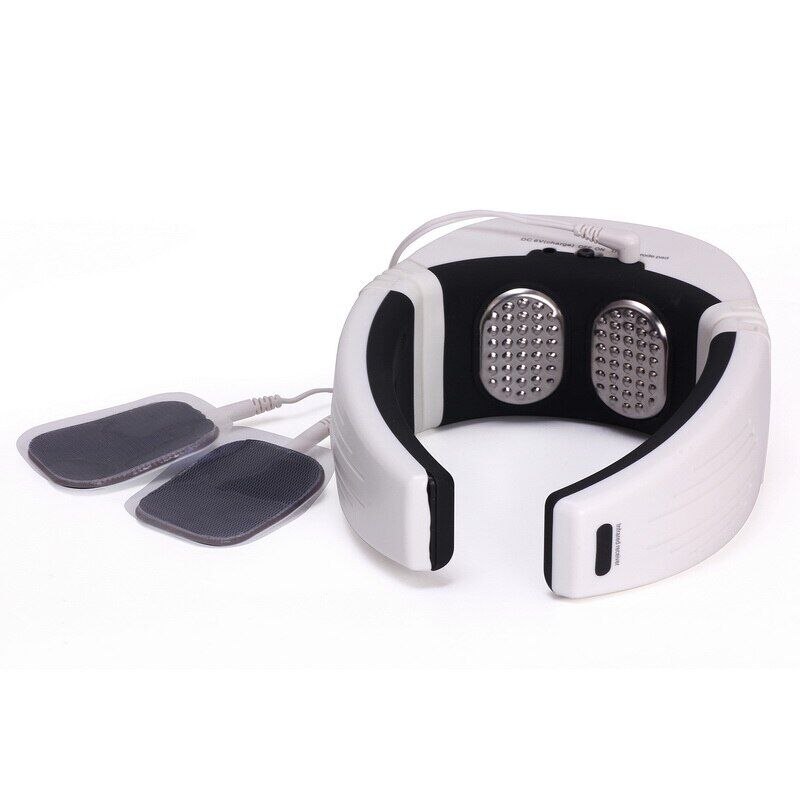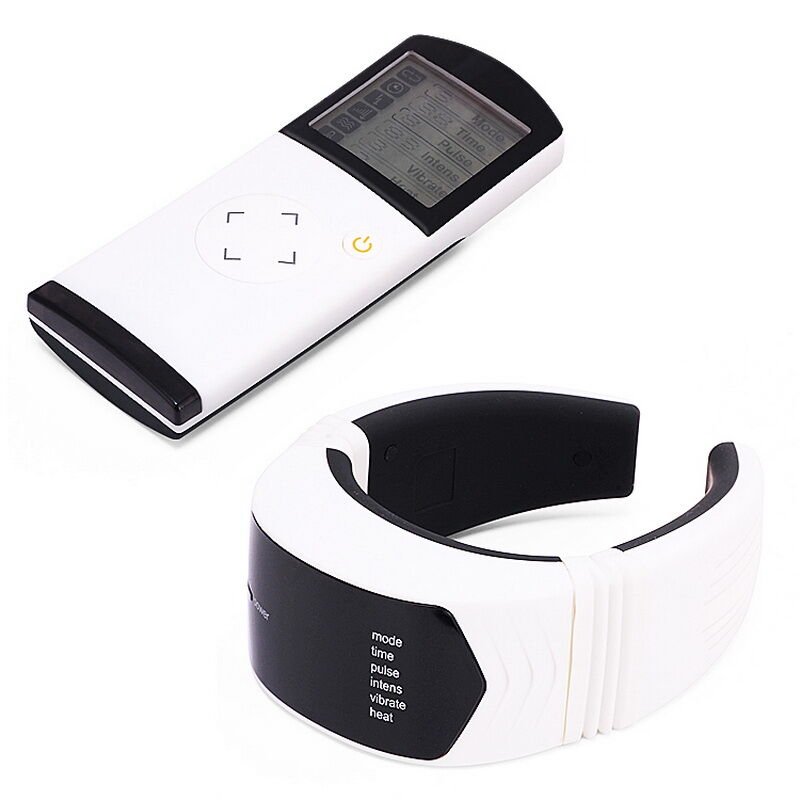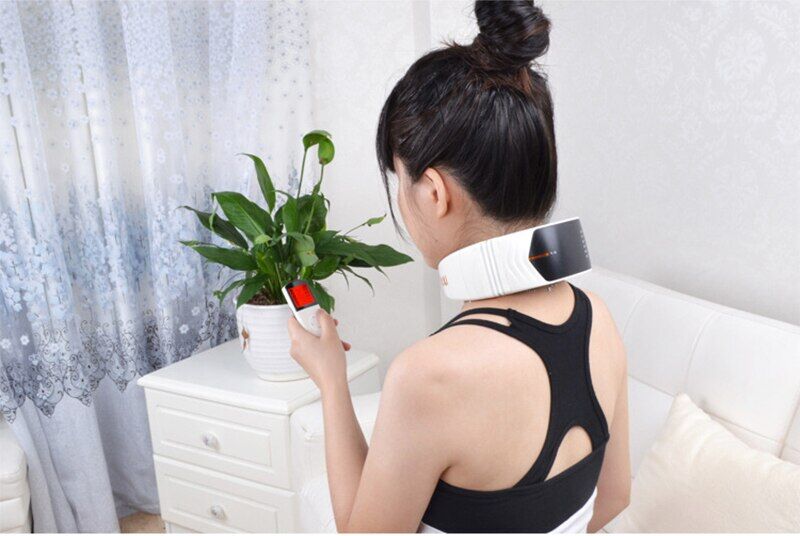 Item Type:

Neck Massage Device
Material:

ABS
Color:

As Picture Shows
Powered by:

1 x CR2025 Lithium Battery
Package Weight:

Approx. 730g
Size: Approx.

17 x 13.5 x 6 / 6.69 x 5.31 x 2.36inch