Face Peel off Mask, Fairness Face Mask, Normal Skin Face Mask, Sensitive Skin Face Mask
Dermal Yeppen Skin Twilight Violet Purifying Mask
Earn 325 points upon purchasing this product.
Twilight Violet Purifying Mask is having cleansing, detoxing and renewing capacities in alleviating way.  It isn't just with the solid capacity of cleansing, but additionally, hydrate and saturate skin. With extraordinary formulation, it is ok for all skin types. cooperates to improve your skin's composition, limiting and cleaning pores, fading fine lines, expelling clogged pores and going about as a characteristic solution for dry and delicate skin.
Peel-off Type Mask. Mild exfoliate, Skin softening.
For sensitive skin, Vitamin B5 soothes the damaged and stressed skin.
Product Information:
Content: 1 piece
Weight: 100 g (3.53oz) 
Manufacturer Code: YS-FT05
Dermal Yeppen Skin Twilight Violet Purifying Mask
How to use:
Apply lightly to face in an upward motion, carefully avoiding eyes.

Leave on until completely dry, gently peel away.

Rinsing-off any residue that may remain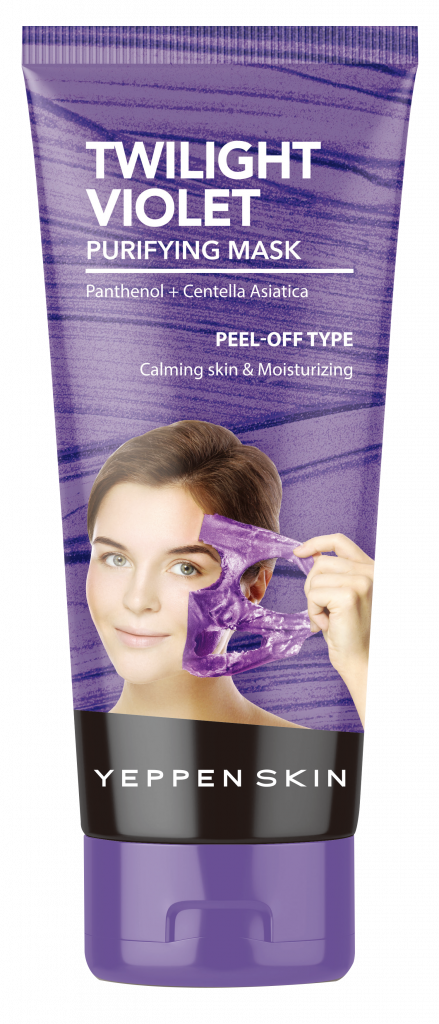 Earn 10 points by reviewing this product.